Paxton Greens
Christmas Trees | Wreaths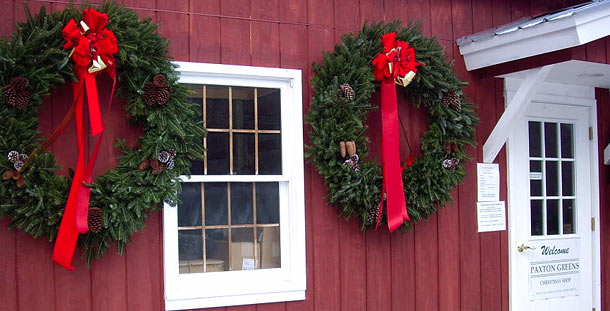 Live Trees
Balsam & Fraser Fir
3 - 8 feet tall
These are not recently dug field grown Christmas trees, but have been grown in special bags (Root Control bags) for several years for the purpose of being used and handled as landscape trees.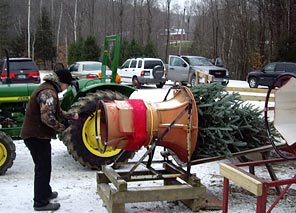 Paxton Greens is a family-run Christmas tree farm in Cuttingsville (Shrewsbury), Vermont. We welcome visitors and families to select and cut their own Christmas tree, or select the tree and we will cut it for you. For those who shy away from the do-it-yourself experience, we always have some pre-cut trees available.
Our trees are primarily Fraser and Balsam fir, but we also have some gorgeous white pine. Our Christmas shop always has a good selection of freshly-made wreaths, top quality tree stands, a warm wood stove, and hot mulled cider. This year our new building has allowed us to add some great gift items. We continue to have live trees which you can plant after Christmas. These include balsam fir, Fraser fir, and Norway spruce.
We supply hand saws (NO chain saws, please), tractor and trailer, sleds, and free netting of your tree. We will ship wreaths by Fedex ground anywhere in the lower 48.
Hours of operation are 10 am to dark, Fri thru Sunday, [not open Mon - Thurs] Thanksgiving until December 22 (We are open on Nov 22 - the week before Thanksgiving). Choose- and- cut trees start at $33.00, pre-cut trees start at $10.00.
Directions: Cuttingsville is on Route 103 between Ludlow and Rutland. From 103 turn onto Town Hill Road, go 1/2 mile (over the railroad tracks), take first left onto Stewart Lane. Telephone: we are not listed under Paxton Greens - see Reay Russell & Donna 492-3323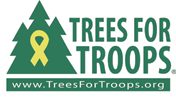 We support Trees For Troops
Russell and Donna Reay
97 Stewart Lane
Cuttingsville, VT 05738
802/ 492-3323